Book activities et things to do in Madagascar
You're going or living at your Madagascar and you're wondering what to do? Don't worry, there are so many things to do at Madagascar. Discover the best of Madagascar with an exclusive selection of unique experiences.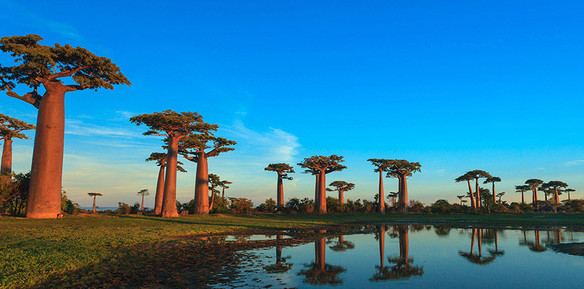 Tourism Madagascar
Located about 400 kilometers from the coasts of East Africa. Madagascar is an island country in the Indian Ocean. It is the fourth largest island in the world with an area of 592,800 square kilometers.
Qualified by some ecologists of 8th continent, Madagascar benefits from a very varied fauna and a flora of which most of the species exist only in this country, among others the Lemurian which is the emblematic animal of the island.
Madagascar has a varied vegetation offering beautiful landscapes that you will not find elsewhere. There are also sandstone canyons, limestone karsts, mountains, fertile hills cascading with rice terraces, forests of all kinds ...
Madagascar is also 5000 km of coast, which will surely seduce you with the turquoise color of the sea and its idyllic beaches.
Top attractions and sights in Madagascar
Looking for things to do in Madagascar ? Discover the best local sights and attractions
Top restaurants in Madagascar
Don't miss to discover the best dishes and gastronomic places of Madagascar .
Our best unique hotels in Madagascar
See the most popular places to stay at Madagascar, as well as recommendations from other travelers.
Tours & Things to do in Madagascar
Our travel tips in your inbox!
Sign up for our newsletter and discover travel experiences you'll really want to try.