Book activities et things to do in Morocco
You're going or living at your Morocco and you're wondering what to do? Don't worry, there are so many things to do at Morocco. Discover the best of Morocco with an exclusive selection of unique experiences.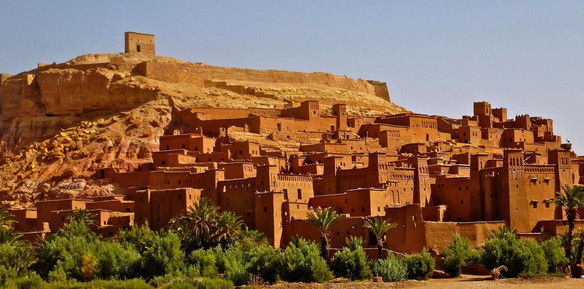 Tourism Morocco
Morocco is one of the best tourist destinations in Africa, a North African country located on the shores of the Atlantic Ocean and the Mediterranean Sea and is crossed by the Sahara Desert. Rabat, its capital, located on the coast of the Bouregregreg River and the Atlantic Ocean, is known for its monuments that bear witness to its Islamic heritage, the most famous of which is the Kasbah of the Udayas.
This country is famous for its medinas, the most popular of which are the medieval city of Marrakech, known for its labyrinthine alleys and its famous market square, Place Jemaa el-Fna; and the medina Fes, where you will find three of the best tanneries in the world.

Morocco is home to two major port cities, Tangier, which is located on the Strait of Gibraltar between Africa and Europe, and the city of Casablanca, which is one of the commercial centres in the west of the country.  

Top attractions and sights in Morocco
Looking for things to do in Morocco ? Discover the best local sights and attractions
Top restaurants in Morocco
Don't miss to discover the best dishes and gastronomic places of Morocco .
Our best unique hotels in Morocco
See the most popular places to stay at Morocco, as well as recommendations from other travelers.
Tours & Things to do in Morocco
What People Are Asking About Morocco
Our travel tips in your inbox!
Sign up for our newsletter and discover travel experiences you'll really want to try.