Book activities et things to do in Ivory Coast
You're going or living at your Ivory Coast and you're wondering what to do? Don't worry, there are so many things to do at Ivory Coast. Discover the best of Ivory Coast with an exclusive selection of unique experiences.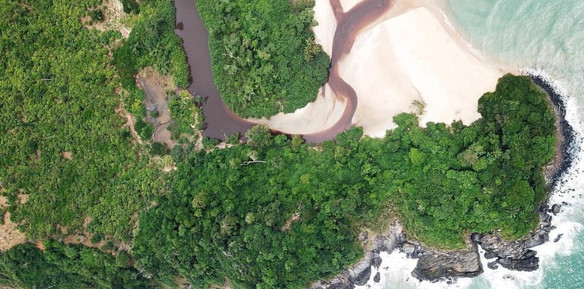 Tourism Ivory Coast
Ivory Coast is a west African destination to try absolutely, it is full of hidden treasures ...
National parksand primary forests, paradisiac beaches, region of 18 mountains, lost fishing villages ... Here is a glimpse of the natural beauty of the country. But the Ivory Coast is also a great ethnic diversity, a cultural and artistic wealth, and the Ivorian's joy of living, notice to lovers of discoveries ...

Abidjan, the economic capital, is the city where everything is possible. You will take the time to get lost in its huge markets, to discover the museum of civilizations, to taste the local flavors in an authentic maquis, and to finish with an astonishing visit of the Plateau.

Leaving Abidjan you will not fail to stop in Yamoussoukro, the political capital, which houses the fabulous Basilica of Notre Dame de la Paix. Further west you will discover a unique region: the region of 18 mountains where you will find the highest peak of Ivory  Coast: Mount Tonkpi.
Finally if the beauty of the beaches of Grand Béréby is no longer to demonstrate, it would be a shame to neglect the north of the country, from Bouaké to Khorogo, you will meet all the ethnic wealth of Côte d'Ivoire.

From one end of the country to the other, you will meet welcoming and warm Ivorians, in a word: Akwaba!

Top attractions and sights in Ivory Coast
Looking for things to do in Ivory Coast ? Discover the best local sights and attractions
Top restaurants in Ivory Coast
Don't miss to discover the best dishes and gastronomic places of Ivory Coast .
Our best unique hotels in Ivory Coast
See the most popular places to stay at Ivory Coast, as well as recommendations from other travelers.
Tours & Things to do in Ivory Coast
What People Are Asking About Ivory Coast
Our travel tips in your inbox!
Sign up for our newsletter and discover travel experiences you'll really want to try.