Book activities et things to do in Ghana
You're going or living at your Ghana and you're wondering what to do? Don't worry, there are so many things to do at Ghana. Discover the best of Ghana with an exclusive selection of unique experiences.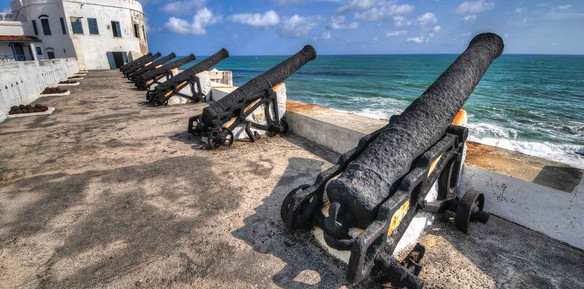 Tourism Ghana
Ghana is a West African country located in the Gulf of Guinea.
As one of the best tourist destinations in the sub-region, it is renowned for its dense vegetation, diverse wildlife and ancient forts.

Ideally located on the Atlantic Ocean coast, Ghana has a magnificent seaside resort in cities such as Accra, Elmina and Cape-Coast.
It also houses colonial buildings, castles that bear witness to the slave trade and also vast national parks such as Kakum National Park.

Top attractions and sights in Ghana
Looking for things to do in Ghana ? Discover the best local sights and attractions
Top restaurants in Ghana
Don't miss to discover the best dishes and gastronomic places of Ghana .
Our best unique hotels in Ghana
See the most popular places to stay at Ghana, as well as recommendations from other travelers.
Tours & Things to do in Ghana
Our travel tips in your inbox!
Sign up for our newsletter and discover travel experiences you'll really want to try.