Book activities et things to do in Algeria
You're going or living at your Algeria and you're wondering what to do? Don't worry, there are so many things to do at Algeria. Discover the best of Algeria with an exclusive selection of unique experiences.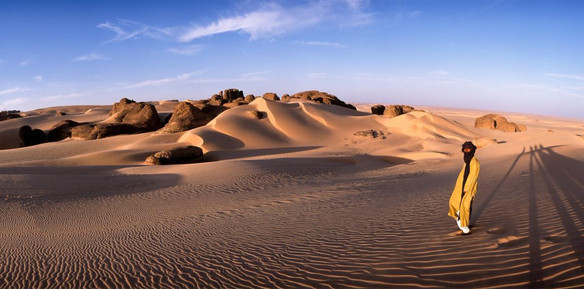 Tourism Algeria
The largest country in Africa, Algeria is surprising, bewitching and above all welcoming. Country of contrasts, it will charm travelers looking for a trip off the beaten track.

Bordered by the Mediterranean Sea to the north and by the Sahara Desert to the south, Algeria concentrates its activities on its coast. You will appreciate the dynamism and the cultural life in the big cities of the country: Algiers, Oman in the west and Constantine more in the East, where to cross a history and a rich inheritance, the youth of the country draws its own.
Scattered on the coast, the ancient sites have delighted lovers of old stones, when Kabylia will delight hikers and travelers looking for authenticity.
Béjaïa, in Kabylia, a little gem on the Mediterranean coast, will punctuate your trip to this unique region, unmissable during a trip to Algeria.
Then going down south, the atmosphere changes little by little, and already the immense Sahara Desert takes you a little more to another country.
Tripinafrica purpose you the best things to do in Algeria.

Top restaurants in Algeria
Don't miss to discover the best dishes and gastronomic places of Algeria .
Our best unique hotels in Algeria
See the most popular places to stay at Algeria, as well as recommendations from other travelers.
Tours & Things to do in Algeria
Our travel tips in your inbox!
Sign up for our newsletter and discover travel experiences you'll really want to try.